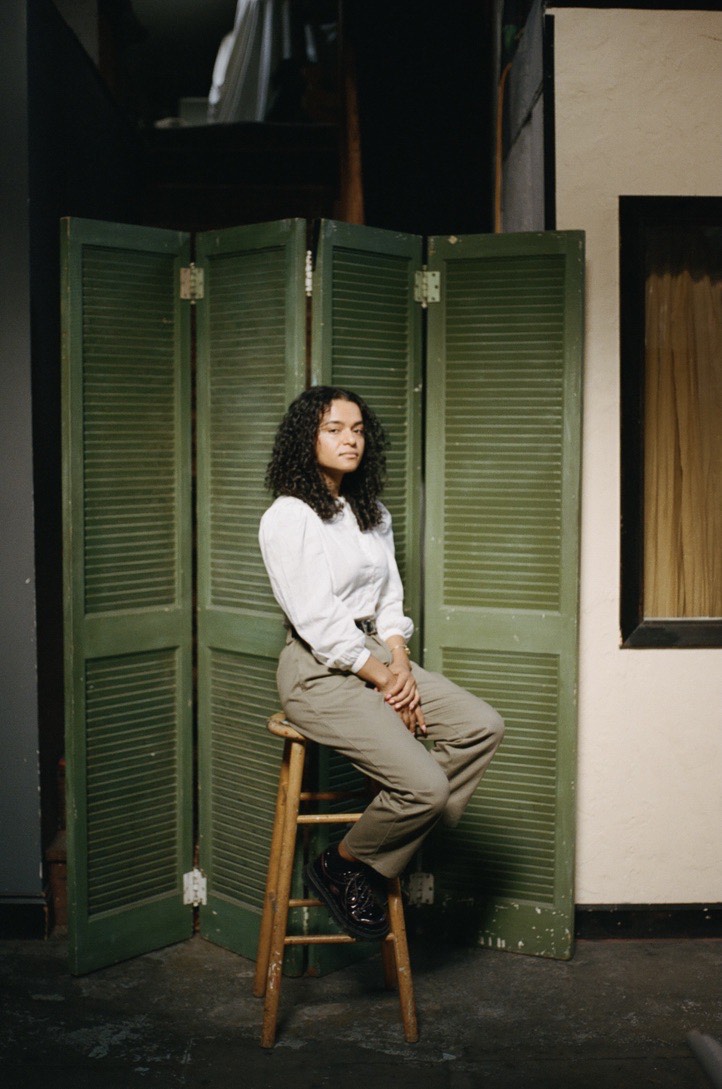 I thought the film would function as a form of closure on parts of our lives that had been undisclosed and unprocessed, but in reality it was actually the beginning of something. It
opened a space for a new kind of relationship, one of much greater intimacy and vulnerability than we'd been accustomed to.
1. WHAT MADE YOU DECIDE TO PICK UP THE CAMERA AND START FILMING?
I made Still Waters as my MFA thesis film at Stanford. For a long time, I'd wanted to make a film that engaged with themes around attachment. I studied psychology in undergrad specializing in attachment theory, and had aspirations of becoming a therapist. I'd tried to incorporate the training I'd received during my attachment research into my filmmaking — it's present in some way or another in nearly all of my work. But in reflection, each of these projects was an attempt to access a story that was deeply personal and that I wanted to excavate and understand about my own life.
When the pandemic hit, I left Palo Alto for LA and moved in with my older sister. My parents had also recently relocated from Phoenix to LA and were living down the street from us. For the first time in nearly a decade, I was living near my family again and seeing them almost daily. This distanced and clinical film I'd wanted to make about attachment suddenly took on new urgency. Those close to me encouraged me to turn inward and interrogate what was really at the heart of this story for me. My producer, Mariales Diaz — also a BGDM member — was especially pivotal in encouraging me to take these themes and apply them to my own life.
I ultimately settled on making a film that utilized this clinical interview I'd been trained to conduct known as the Adult Attachment Interview. It's used by researchers and clinicians to determine an adult's attachment style and is said to have the capacity to "surprise the unconscious into revealing itself." It essentially asks the participant to describe their earliest memories with their parents, first through adjectives and then through specific memories from early childhood that justify those adjectives. Although this framework didn't make its way into the final cut of Still Waters, the conversation you hear between my mother and I comes from this. First, I interviewed her and she told me about her experiences of being raised by her mother, and then she interviewed me and I told her about my experience of being raised by her.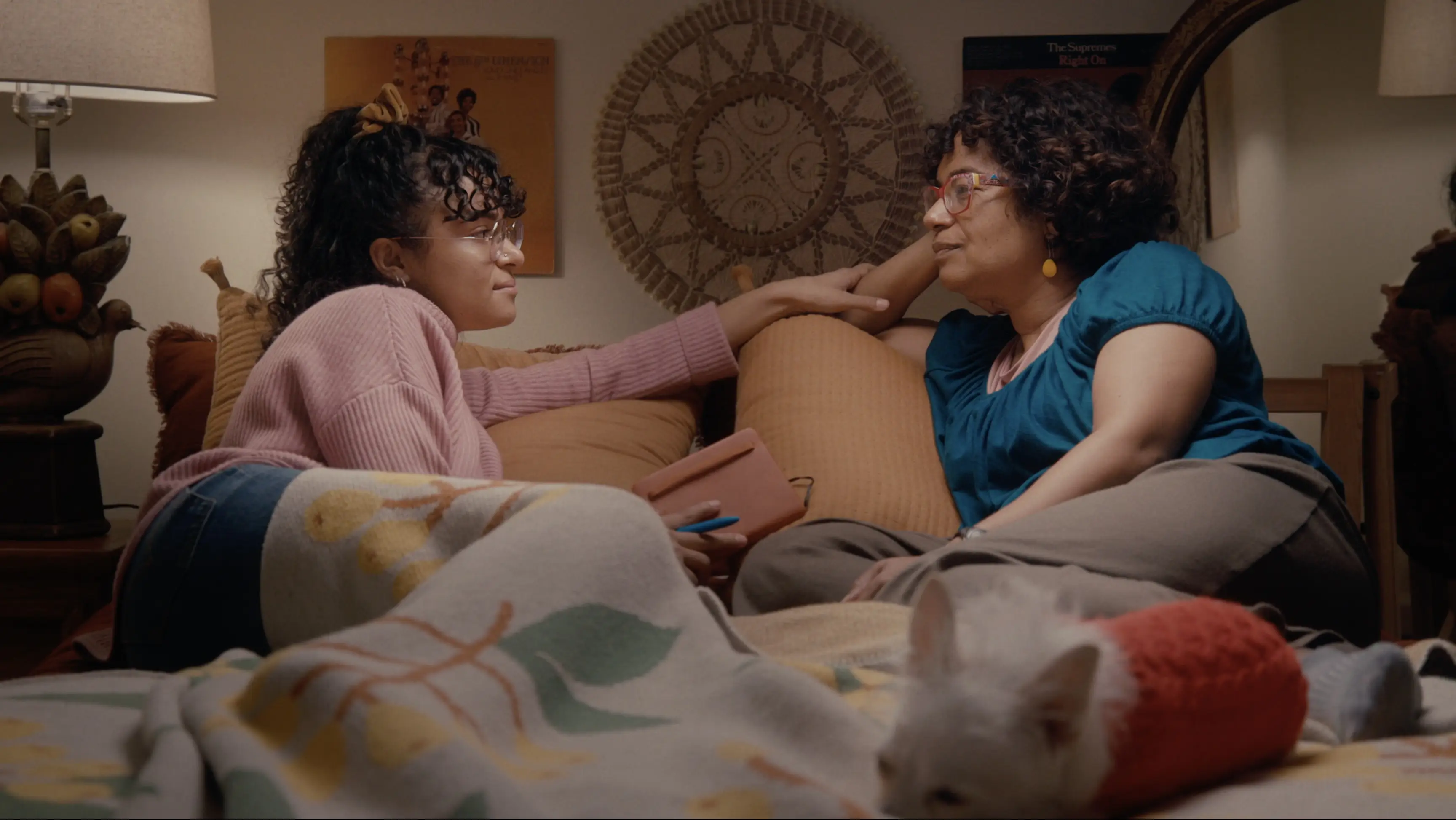 2. WHAT ABOUT THIS STORY WAS CALLING YOU TO TELL IT?
The conversation that was unearthed through the process of making this film was absolutely one of my core wounds. It was a story I was returning to constantly — in my filmmaking, in my romantic relationships, in my friendships. In one way or another, it was always bubbling up and spilling over into everything. The idea of making the film felt absolutely terrifying and almost repulsive — but at the same time, it felt like the itch I needed to scratch. Until I processed this story, I would never be able to move through it and see what existed for me on the other side. I had initially set out to tell a story that was supposed to track my family's history for several generations, leading up to my mother and then eventually to me. But when my mom and I filmed the interview which narrates the film, it became apparent that the abuse she'd experienced was the inciting incident that became a throughline in her life and mine, and the film almost had a gravitational pull towards processing that specific narrative of our lives.
3. HAVE YOU EVER MADE A PERSONAL FILM BEFORE?
I'd never made a personal film before. I do see all of my documentary work as deeply personal — each film is definitely an attempt to work through the nagging questions I have about myself and the world. But this was the first directly personal film I'd ever made — and I think it will be the last. Personal filmmaking is painful!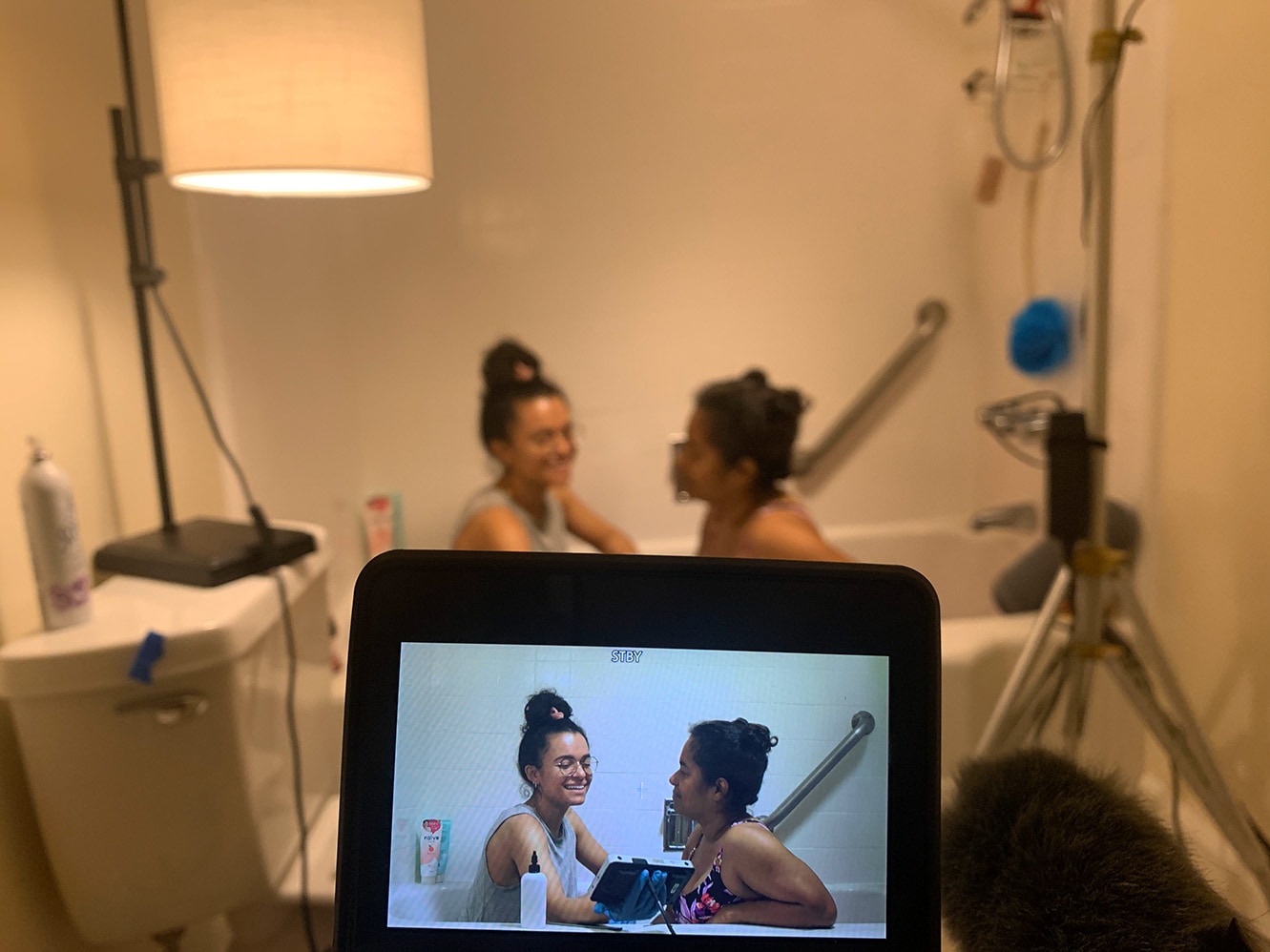 4. HOW DID YOU PREPARE YOURSELF — AND THE PEOPLE YOU WERE FILMING WITH — MENTALLY AND EMOTIONALLY?
I'm not sure we properly prepared for the film. It was hard to know how to when we were engaging in a kind of vulnerability and honesty that we'd never experienced in our relationship before. For myself, I spent a long time looking inward privately and through conversations with my producer. I wanted to find clarity around what it was that I was attempting to process through this project and what I was seeking clarity about in my relationship with my mom and in our individual and shared histories. It also took up a lot of real estate in my therapy sessions.
I don't think I prepared my mom in the ways I wish I had. This is something I feel regret about. We spoke at length about the project and my intentions before we began production, but at the time I think I lacked the tools to really engage with her as deeply as I would have liked to to ensure we both felt the mutual care necessary to comfortably move through this process. I think our inability to do that was part of the bridge I was trying to divide with the film itself. Since the film's release, we've had the opportunity to do a lot of the processing I wish we could have done prior to making it.
5. HOW DID YOU TAKE CARE OF YOURSELF WHILE MAKING THE FILM?
To be totally honest, I was having an incredibly difficult time while I made Still Waters. It was one of the most intensely anxious periods of my life. It was early 2021, still very much isolated in the thick of the pandemic. I was asking myself and my mom to engage in deeply painful memories, and I felt a lot of pressure to make a "great" film. I'd been incredibly fortunate that all three of the films I made in my first year of grad school had successful festival runs and ended up on platforms like The New York Times Op-Docs, The New Yorker, POV, and Vimeo Staff Picks. I'd become a Sundance Ignite Fellow and began receiving recognition for my work for the first time. So suddenly, I felt this expectation to make something incredible. The impostor syndrome was crushing. I was constantly worried that if this film wasn't as well received as my previous work that I'd be failing some expectation I imagined others had of me. It was a lot of pressure to put on a story about my own life.
My greatest care tool was the relationships in my life — my producer, my friends, and most surprising to me at the time, my mom. Something shifted over the course of making the film and I began to lean on her more than I had ever done before in my adult life. In many moments, it felt like the only force that could soothe my overwhelming anxiety was her presence — and she was there for me. And she bestowed so much wisdom that soothed me in those moments and that I return to for comfort to this day.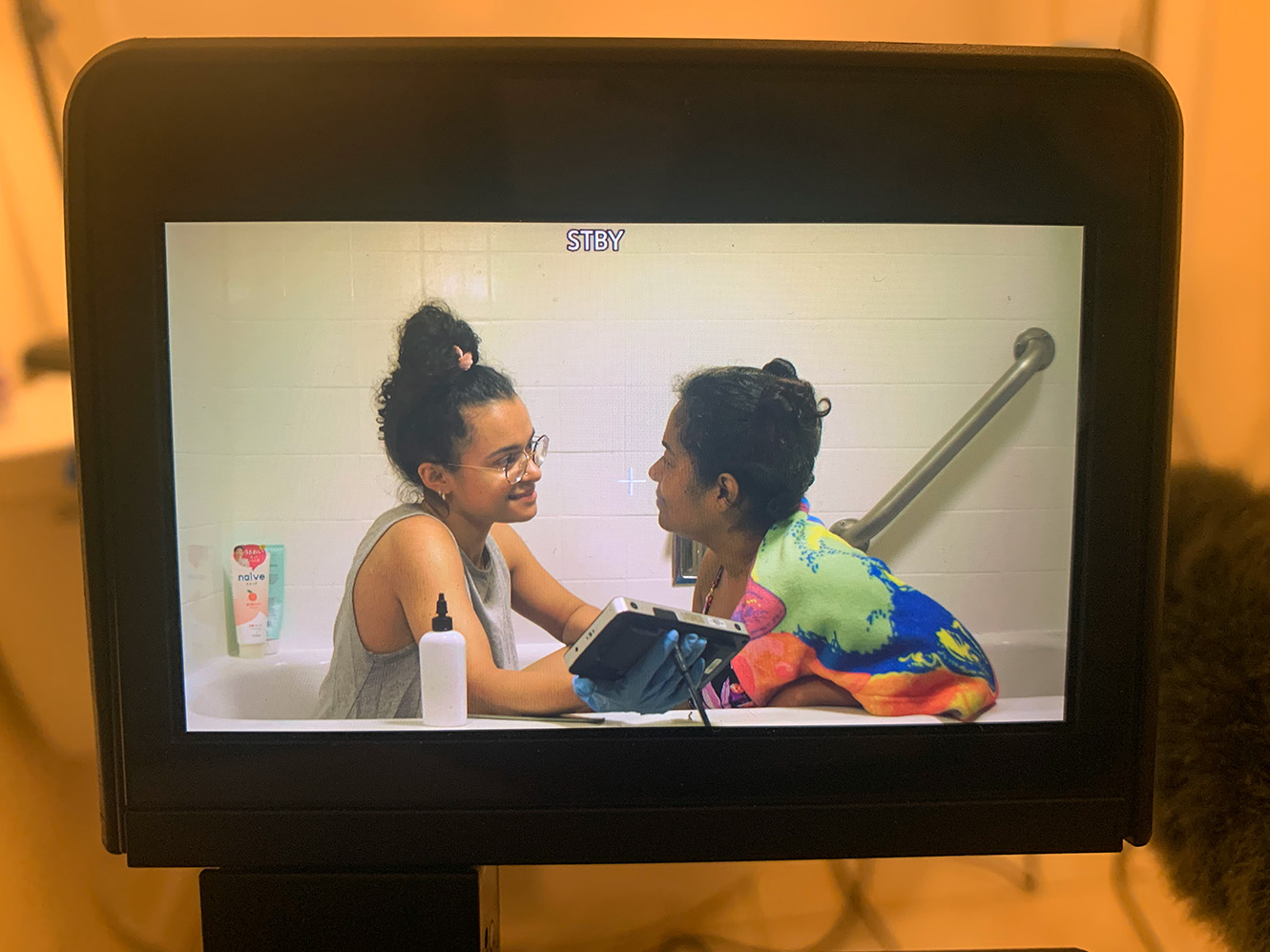 6. DID YOU FEEL A "RESPONSIBILITY" TO PORTRAY YOURSELF OR YOUR FAMILY IN A CERTAIN WAY?
I tried as much as I could to release any self-consciousness about the process. What I love about documentary film is that there is always an element that is entirely out of my control. But being both a director and a participant, I didn't like that I had so much power to shape the narrative. I feared the film would feel inauthentic. Ultimately, the stakes of the conversations my mom and I were navigating were so much higher than a film. When we spoke, the artifice of the film fell away and it was just her and I working to process something incredibly scary and raw, and so my director brain was truly no longer present in the room. And I allowed the moments to unfold as they needed to for our relationship.
7. YOU HAVE TO SHARE A CERTAIN VULNERABILITY IN A PERSONAL FILM, AND THEY CAN UNEARTH THINGS YOU NEVER EXPECTED — HOW DID YOU NAVIGATE THAT?
When you hear the conversion my mother and I have in the film, that was truly the first time we had ever directly spoken about her abuse. This was something I'd always suspected could have happened but I truly did not know. So the entire film was really a process of genuine discovery — and with that came a huge amount of vulnerability. It was hard as hell. What more can I say?
8. WHAT WAS THE MOST CHALLENGING PART OF CREATING THIS FILM?
The greatest challenge of making the film has actually been what's happened after its creation and release. I thought the film would function as a form of closure on parts of our lives that had been undisclosed and unprocessed, but in reality it was actually the beginning of something. It
opened a space for a new kind of relationship, one of much greater intimacy and vulnerability than we'd been accustomed to. But I don't think I've always known how to continue to foster that closeness now that the door has been opened to it. So it's a constant learning process that I'm still in the midst of.
9. WHAT IMPACT DID THIS HAVE ON YOU AND YOUR FAMILY ONCE IT WAS RELEASED OR PUBLICALLY SHOWN?
My mom has actually never watched the film. She doesn't want to. She views it as a gift to me but as a piece of her life that she doesn't need to return to. So that's challenging. Every decision about where the film goes needs to be navigated with a lot of care. The New Yorker Documentary had wanted to acquire the film, but that was an opportunity I ultimately had to decline because it would have made the film more publicly accessible than we were comfortable with. Working through these difficult decisions, weighing career advancement and financial gain against the safety and comfort of my mom has challenged me to interrogate my own ethics and what my ultimate intentions are with the films I make. I always say my greatest responsibility is to those who entrust me with their stories, and so this process has pushed me to really embody those values.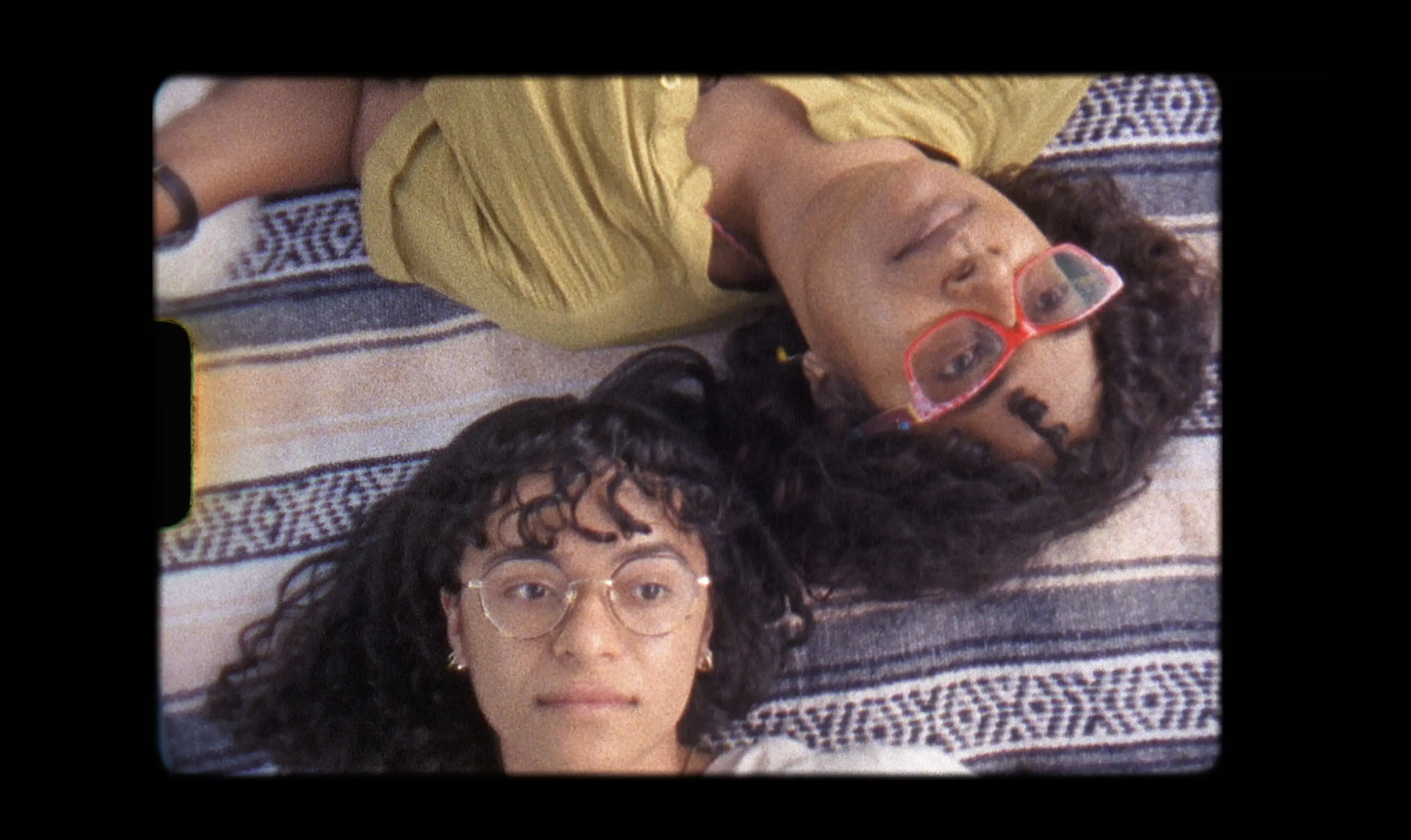 10. WHAT'S ONE THING YOU WANT TO SHARE WITH PEOPLE MAKING PERSONAL DOCUMENTARY FILMS?
I want people to know this process is messy. It is so, so hard. And to just give themselves more grace. I felt huge amounts of shame and self-doubt because I wasn't able to navigate making this film in the way I had navigated my previous projects. My emotional capacity was low, I felt an inability to be creative in the way I am with films I have more distance from, and I wasn't able to appreciate what a difficult thing I'd tasked myself with doing. I believe there are no mistakes in documentary. Everything unfolds precisely as it is supposed to. At the end of the day, it's just life — no objective right or wrong. So whatever you bring to the process, what you capture in front of the camera, and the material and emotional states that are existing behind the camera and guiding you, welcome them. You're doing it right, it's all a part of you.