Expanding Opportunities For Our Members

BGDM is proud to offer different programs for you, our members, to hone your craft and build your creative power. Members can find all open program applications with the full details on how to apply and what each program offers on our private Mighty Networks community.

BGDM Black Directors Fellowship
The BGDM Black Directors Fellowship, seeded by the Bertha Foundation, brings greater visibility, resources, creative enrichment, and professional development to Black members working as directors, and to help propel your projects forward. This year-long fellowship aims to support projects that are steeped in the Black experience, and whose director's craft, storytelling ability, and unique point of view reflects and uplifts Black narratives or perspectives. Each round, five projects directed by Black BGDM members at any career level are selected. BGDM Sustainable Artist Fellowship
The BGDM Sustainable Artist Fellowship enables members working as directors, producers, editors, and cinematographers to have the financial stability, industry relationships, and professional resources. This Fellowship aims to support filmmakers at a turning point in their career and embolden their creative practice or professional development. These artists present unique points of view through a demonstrated artistic purpose and have the great potential to contribute to a shifting documentary field. Each round, five members at any career level are selected.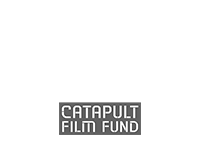 Feedback Loop
Feedback Loop is a multi-week program that pairs your projects with two creative consultants and/or industry advisors in complementary fields to provide you with in-depth feedback in an informed, direct, and holistic manner that centers your creative development and emotional well-being. We offer two sections of the program: Editing & Festival Prep, and Grant Writing & Producing. Feedback Loop was created as a response to the lack of transparency in the funding and festival acceptance processes within the industry. Its aim is to help you improve their skills, and to help make your projects more competitive for funding, festival, and distribution opportunities.

Mafia Mastermind
Mafia Mastermind is a peer-to-peer incubator that engages you in intimate discussions about their careers, creative plans, and holistic goals. In this multi-week, facilitator-led program, you share their growth processes, skills, contacts, and insider knowledge while offering each other support and accountability. This program was created to disrupt the isolation, tokenism, and neglect that often discourages BIPOC creatives and professionals from pursuing careers in the film industry.

Private Online Community
Housed on Mighty Networks, BGDM's new private social network replaces the longstanding Facebook Group as a dedicated space for dialogue, knowledge-sharing, and connection. Community building is at our core because we know these relationships are the seeds that will sow greater change in the documentary industry. Our nurturing community seeks to provide a sense of belonging, purpose, safety, and strength. You can develop their careers and projects in a supportive environment where they exchange invaluable resources, hold critical conversations, find jobs, hire each other, get feedback, and learn new skills.

Festival Access + Visibility Initiative
The Festival Access & Visibility initiative enables you to attend and navigate film festivals and industry conferences while in community with each other. These are the spaces where relationships are made, ideas are developed, and potential partners are identified, so it's crucial that our members are "in the room". Access includes travel stipends, discounted passes, subsidized housing, and invitations to networking events. For visibility, we create a public guide of participating members and those with projects in the festival called Meet the Members and distribute it to attending industry stakeholders.

Member Directory
The BGDM Member Directory is a public tool that boosts your discoverability as a filmmaker or industry stakeholder. As a member, you can set up and edit your own Member Directory profile, and connect with other members you might want to hire, collaborate with, or track. It's searchable by profession, experience level, geography, languages spoken, and other identity demographics. Launched in response to #OscarsSoWhite and the summer of 2020's "reckoning on race" in the film industry, BGDM creates space and exposure for our members to be more visible and accessible, and provides a powerful resource to anyone who wants to ensure that this field is diverse, equitable, just, and inclusive.

Community Organizing
Community at BGDM often turns to collective activism. When instances of injustice arise for one of us, they usually speak to the greater injustices happening to many of us. As an organization we join in the solidarity of these calls to action, and find ways to support you in challenging and calling for industry wide structural changes.

Jobs Board
In the Fall of 2021, we launched the BGDM Jobs Portal. This critical resource is a space where the industry and members alike can post verified jobs, available exclusively to you, our community. Opportunities range from full time salaried positions to short-term contracts, and includes access to funding, grants, retreats, labs, and professional development training. BGDM is looking to expand its offerings to support your professional development and well-being, as well as increase diversity and representation within the nonfiction field.

Pay Transparency Project
In partnership with The Video Consortium, The Pay Transparency Project (PTP) was launched at the 2022 Gotham Week. PTP is a tool that offers nonfiction video professionals insight into current industry compensations and parity practices. The initiative grew out of a desire by our collective communities to further move the documentary and nonfiction video fields towards greater equity, justice, inclusion and transparency. It is our hope that over time this resource will benefit early-career individuals in building their rates, as well as veterans who may be transitioning from full-time to freelance work. Department heads or recruiters who are looking to formalize standards will also contribute to a more equitable and sustainable industry by utilizing this database.
FAQ
I was part of the BGDM Facebook Group but have not received an invitation to the new online community on Mighty Networks. How do I migrate?
Please check the featured posts on the Facebook group for our webinar on Mighty Networks with instructions on how to migrate.
I was part of the BGDM Facebook Group but did not have Member Directory profile. How can I get started?
If we have your information, you should have received instructions in your inbox. If you were part of our private Facebook group and have not received any member communications from us, please submit your information through this form.
How do I edit my public directory profile?
To edit your profile, go to the footer or menu of our website (the URL should read browngirlsdocmafia.org) and click the "Member Login'' button. From there, sign in to your account with BGDM. Once logged in, you'll see a page titled "My Directory Profile." Here, you can update all the information that shows up on your profile in our Member Directory. Once you've made all the changes to your liking, click "Update Profile" at the bottom of the page. If you have a profile but don't see it on the website, please make sure the "Public Directory Display" field is set to "Yes."
What if I no longer want my profile to be displayed publicly?
To hide your profile from the public Member Directory, login to your BGDM account and select "No" next to "Public Directory Display."
How do people reach out to me via the Member Directory?
Companies and individuals browsing the database who are interested in working with you will reach out to you via a contact form that will directly send the inquiry to the email that you provide to us. To protect your privacy, your email address will not be shared directly with anyone looking to contact you.
Where do I find information about the latest cycles of Artist Programs and the applications?
All members will automatically receive our monthly Member Newsletters with the latest updates from BGDM. We highly encourage you to not unsubscribe from our mailings so that you don't miss out on the exclusive opportunities. The second place to find the latest information is on our online community - Mighty Networks. Be sure to visit community.browngirlsdocmafia.org regularly to connect with fellow members and apply for our programming.
I have friends I would love to refer to BGDM, do they still have to fill out an application form?
Yes! All prospective members must fill out our application form.