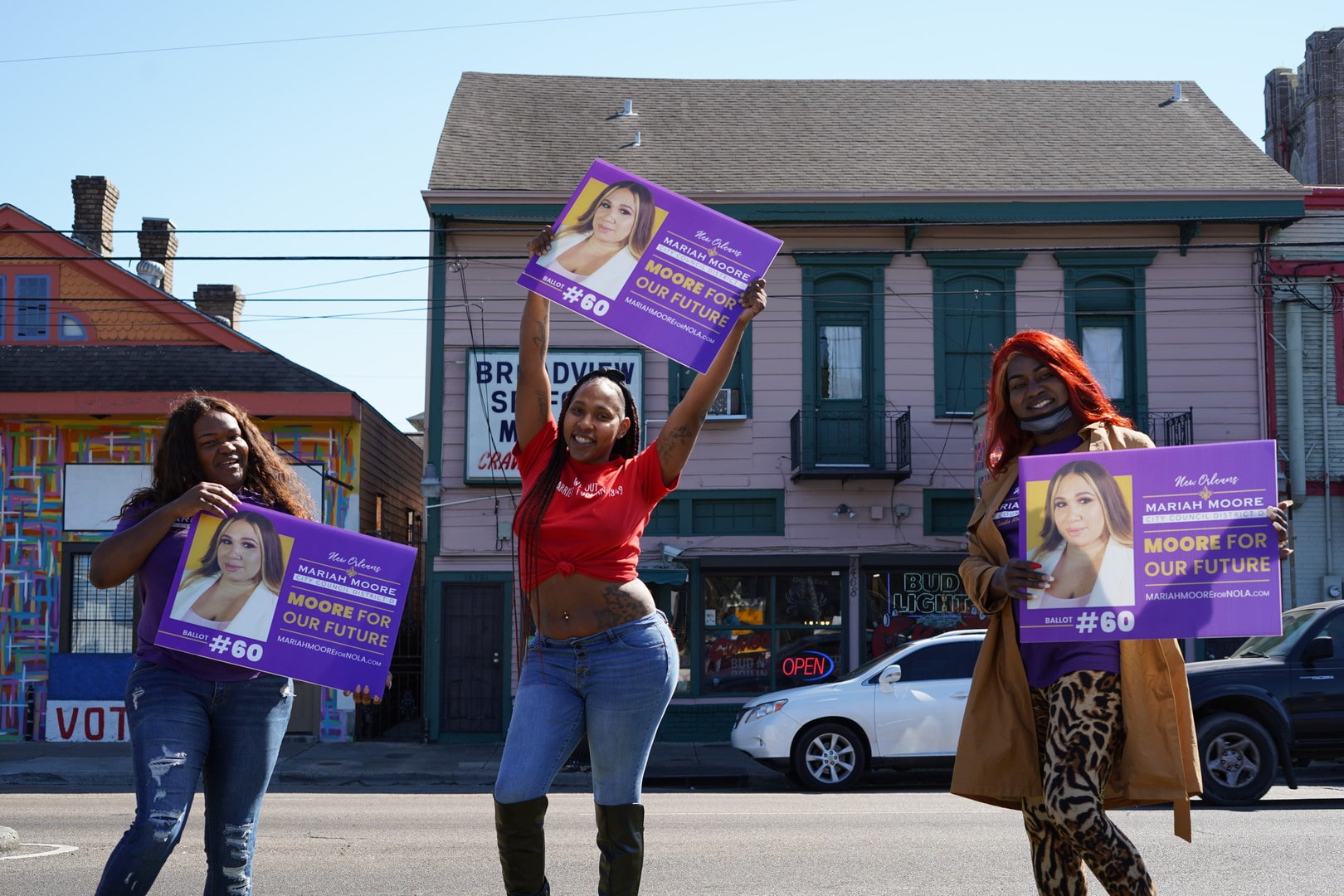 "We are more than just traumatic experiences and events. We're more than loss and grief. We have political aspirations. We are professionals. We are friends. We are human beings." - Mariah Moore
That moment for Moore was major, despite her not knowing that was the representation she needed to see. When the pandemic hit and left transgender and gender non-conforming (TGNC) people exasperated for resources and support, Moore knew she needed to do something. From September 2021 through November 2022, 47 trans people lost their lives to violence, according to The National Center for Transgender Equality. Trans women account for 85 per cent of those lives lost, with 70 per cent of those trans women being Black. Moore decided it was time to act and create impactful support.
Moore, alongside activist Milan Sherry, founded House of Tulip, a nonprofit collective that serves as Louisiana's first housing refuge and community safe space for TGNC folks. Since 2020, the organization has worked to expand their capacity for care by creating a community closet, hosting workshops, and most recently opening a stabilization center which gives community members a hot meal, bath, and space to rest and plan their next steps.
Filmmaker Cydney Tucker's short documentary House of Tulip is an honest reflection of the work that House of Tulip does, following the everyday operations from securing support to organizing annual events like the Trans March of Resilience. The film delves into Moore's run for City Council in 2021, where she made history as the first Black trans woman to be on the ballot. For Tucker, a Brown Girls Doc Mafia member, it was important to capture the community response to TGNC violence and the work being done on the ground by those people, which is rooted in love and care.
"It gives a lot of people hope, especially at a time like this where there's so much rollback of legislation and our country just always feels like it's on the brink of crumbling," Tucker said. "It's really nice to know that there are people like Mariah [and] Milan that are on the ground doing that work and supporting their community."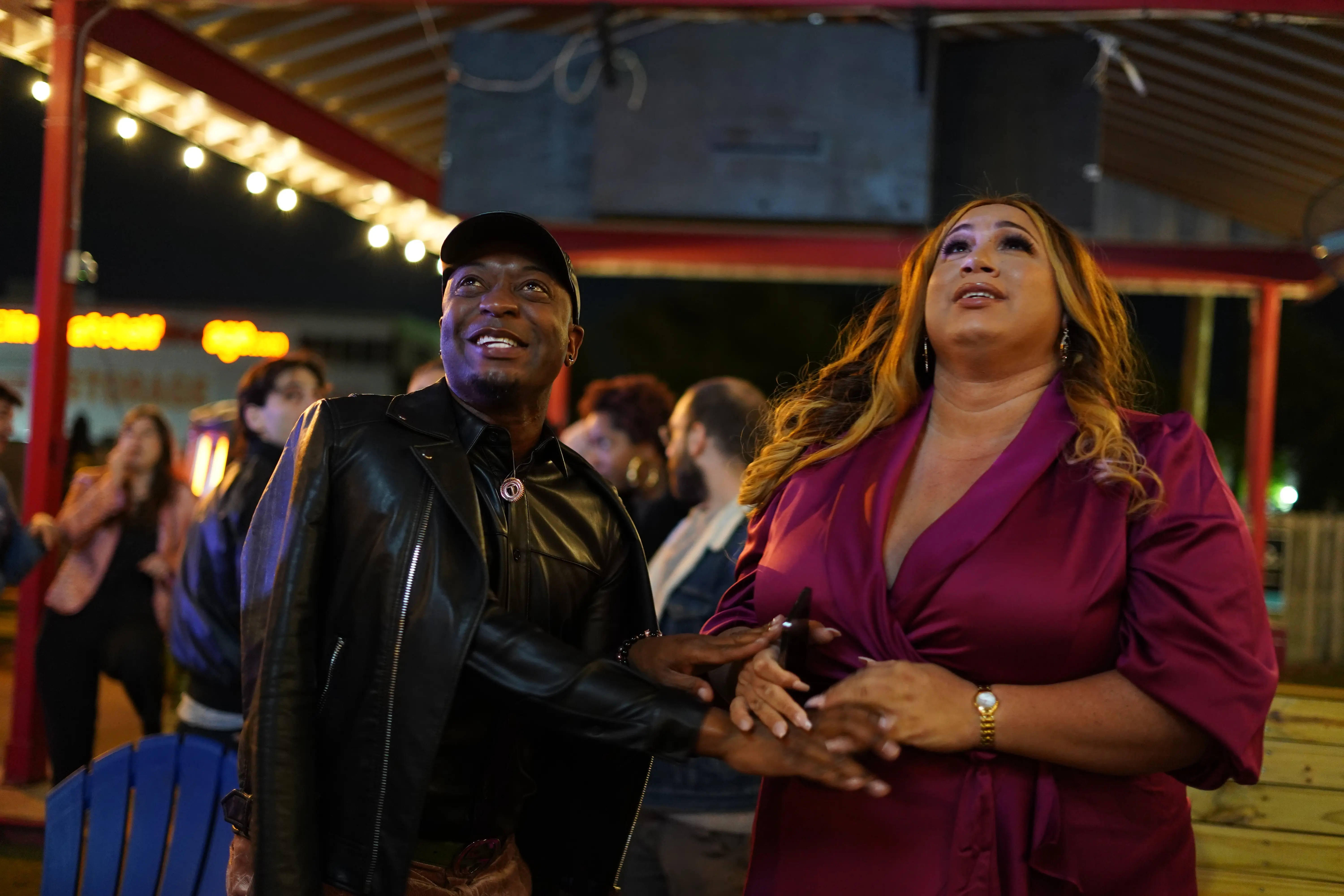 While working as a journalist for Al Jazeera, Tucker was inspired by a colleague's coverage of the violence faced by the TGNC community, yet also frustrated at the lack of coverage she saw elsewhere. Although trans people are two and a half times more likely to experience violence in comparison to cisgender people, according to an Everytown Study, media coverage of TGNC violence is quiet. Tucker knew she wanted to find a micro story to tell the macro story of the realities of the violence and inequity faced by TGNC people throughout the nation. It was important for Tucker to go beyond providing statistics, instead using real stories to humanize the struggles and the strength of the community.
Initially, Moore was hesitant to do the documentary. Because of the harm media outlets have perpetuated towards the TGNC community — using rhetoric that fuels stereotypes or misgendering people — Moore is hesitant to work with the media in general.
In order to create trust between Moore and Sherry, Tucker was intentional in creating a relationship based on full transparency prior to even introducing a camera. Before applying for grants, Tucker proposed the idea of the documentary to Moore and Sherry, giving them space to ask questions and express concerns.
"I don't think that's a common practice in our field, which is really sad," Tucker said. "People usually send grant proposals and everything prior to establishing a relationship with the people that they're interested in filming."
For Moore, this commitment created trust between the two, saying, "the willingness to truly collaborate made me feel very comfortable working with Cydney."
Tucker was displaced because of the pandemic and living at home with her mom in Georgia when she got the news she received funding. Tucker, a former New Yorker, had never owned a car. Not wanting to be a reporter helicoptering in and co-opting a story, she drove down to Louisiana.
In a string of events that Tucker describes as "kismet," she moved into an apartment nearby the House of Tulip office. She began attending House of Tulip's weekly events, which range from reproductive rights workshops to community trivia night. It was important to Tucker to get to know the community and to let them get to know her as a person before a filmmaker. When she started filming, she was able to be a "fly on a wall" as a result.
"[We] were able to establish a rapport with each other and establish trust," Tucker said. "At the end of the day, that's the most important thing to me—making sure that they feel authentically seen and heard."
In filming House of Tulip, Tucker was intentional in creating full-bodied, multi-faceted reflections of the women in the documentary. The doc is interwoven with intimate day-to-day moments — Mariah giggling with her friends, Mariah serious at work, Mariah in the comfort of her home. Tucker says her job is the "easiest part," as all she has to do is hold up a mirror to Moore and Sherry.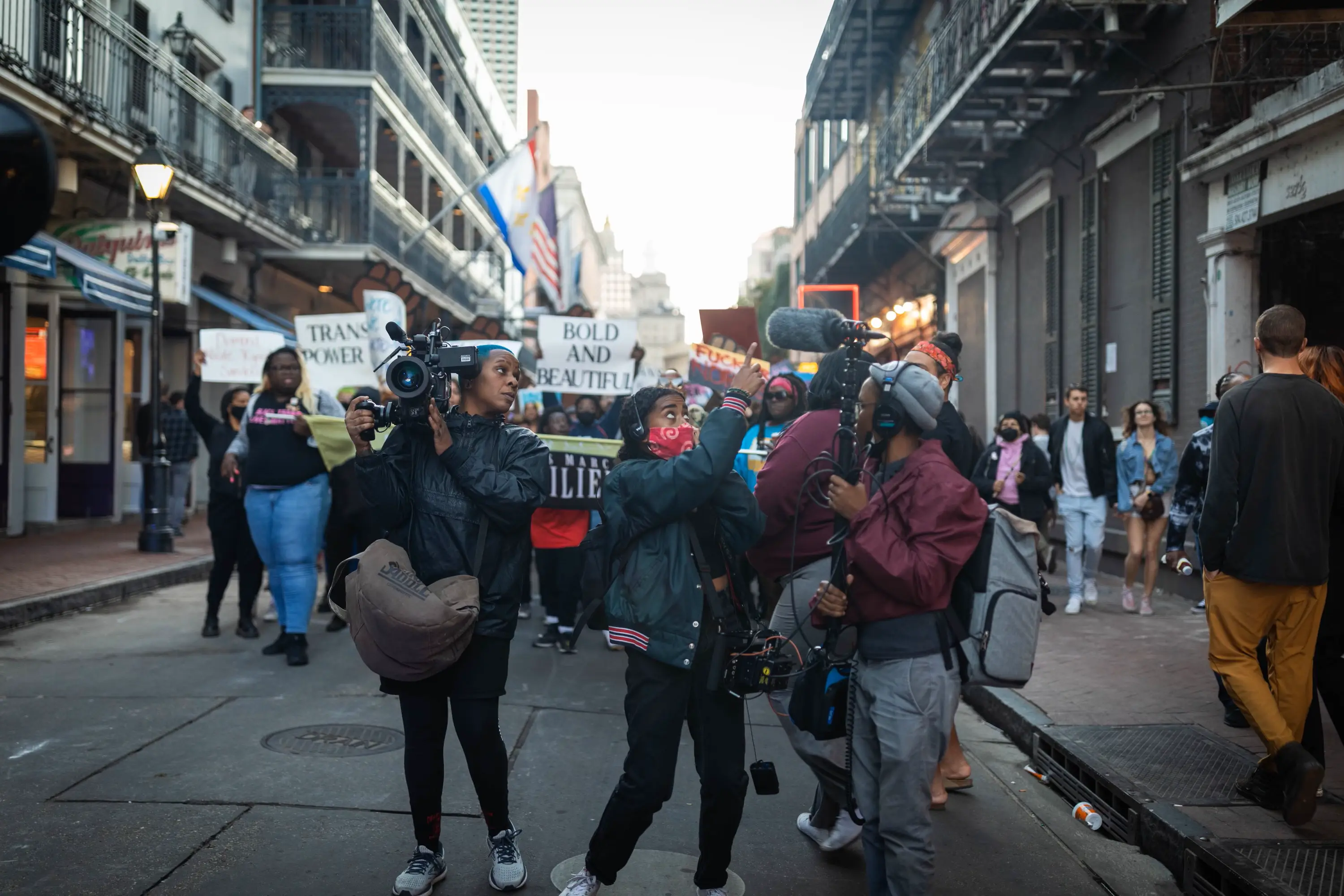 The documentary informs viewers on the issues faced by the TGNC community in a way that statistics fail to do. While news coverage on the disparities that TGNC face only focus on trauma and pain, Tucker's short doc humanizes and uplifts the work being done by the community. For those outside who are not TGNC or may not know someone who is, it not only informs viewers, but cultivates empathy and understanding.
"We are more than just traumatic experiences and events. We're more than loss and grief," Moore said. "We have mothers, sisters and brothers. We are family to someone. We are more than just activists. We have political aspirations. We have dreams to open hair salons. We are professionals. We are friends. We are human beings. That's what people need to walk away with and understand."
Moore says although the documentary does touch on loss, it also shows all that is gained in the process — allies, friendship, resources.
Tucker is working to promote a robust impact campaign for the film and to get educational distribution. On June 21, House of Tulip is screening at Georgia State University, followed by a Q&A. Tucker hopes to continue expanding screenings into rural areas so as many people can learn about House of Tulip and be inspired to support them and other organizations.
"It gave new breaths and new life to our work, by having others outside of the city or outside of our immediate circles or people who know about the work that we're doing see it," Moore said. "It felt really expansive."
The documentary screened at the QTBIPOC film festival Outfest Fusion at the end of March and screenings continued on May 27 at 1:30 p.m. at the Inside Out Festival in Toronto. The short doc will be available to watch on TIME's website in June.
Though a streaming partner reached out expressing interest in expanding the short doc into a feature or a series, and Tucker was excited — she was met with radio silence. Tucker says it's important that media organizations "put their money where their mouth is."
"We need authentic support from streaming partners," Tucker said. "We need people to really show up and do the work — and right now they're not. Our stories are not just tied to anniversaries. Our stories are not just tied to memorial events. Our stories exist outside these spaces."