The Hot Docs International Film Festival and Forum is one of the most jam-packed documentary events in North America — full of visiting industry, artists, and critics, all there for the rich program of films, panels, pitches, and networking opportunities, which might feel overwhelming if it weren't so well organized. This May 2023, Brown Girls Doc Mafia was able to make their first visit to Hot Docs as a formal delegation, bringing our 2022-2023 Sustainable Artist Fellows and Black Directors Fellows to the festival for five days. In a year when one of our core goals for the fellowship program and larger organization was to underscore that BGDM is for our people around the world, not just stateside, Hot Docs was a particularly apt fit, with its reputation for tempting representatives from every continent. Our delegation alone was honored to host filmmakers from Dominica and Martinique, Kenya and Zimbabwe, Lebanon, China, and US cities from New York to St. Louis to Eagle Pass, Texas.
The BGDM staff on the ground, Director of Grants and Fellowships Farihah Zaman, and Executive Assistant and Special Projects Associate Pola Pucheta, curated an itinerary especially for our group so that we would have shared experiences to reflect on, which included seeing films by BGDM members like Twice Colonized and Razing Liberty Square, panels like the excellent Mental Health in the Documentary Sector led by Sarah Spring and our own Malikkah Rollins, intimate focussed lunch conversations at the staff house with guests like Flavia Da Souza and Lucila Moctezuma, and of course, several thrilling hours watching and taking notes at the festival's infamous public pitch forum. In addition to parties, scheduled networking events, and a few introductions through the BGDM team, many fellows took advantage of the online meeting scheduling system provided by the festival, which helped make industry they may not have met before feel more accessible.
"I wanted to connect with industry for both my work-in-progress feature that I'm directing as well as my completed feature that I'm producing. If it wasn't for the fellowship I wouldn't have attended, and especially with an all access pass. Having visibility in these spaces, especially as a first time filmmaker, is paramount to my overall career trajectory."

(Chelsi Bullard, BGDM 2022-2023 Black Director Fellow)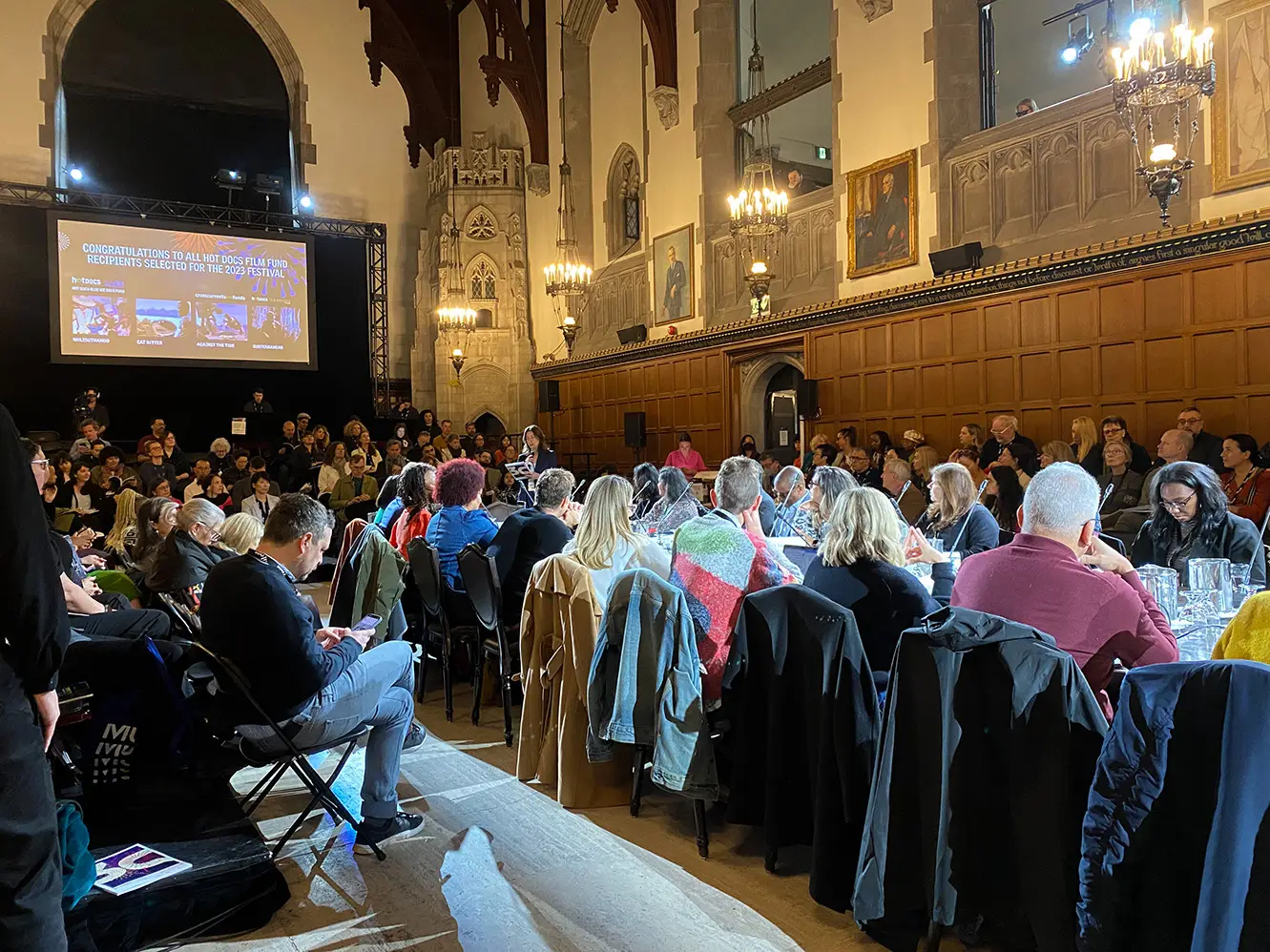 Many of the fellows expressed that the most valuable time they spent in Toronto was with one another. Having first launched the Fellowship program at a moment in the global pandemic when safe in-person gathering was not possible, our team was so grateful to build this bonding opportunity for this cohort, an ideal follow up to our first in-person meeting at the Camden International Film Festival in September 2022. We spent one entire day walking downtown Toronto in the picturesque fog, visiting the bustling St. Lawrence market, taking in film installations at the AGO for inspiration. It all ended with a massive Hot Pot meal in which we invited BGDM member Cecilia Aldoranco to join us before seeing her beautiful film about self acceptance and sisterhood, You Were My First Boyfriend.
"I got everything I wanted out of the experience. I really needed and wanted to connect with my cohort, and I fell in love with everyone and was so happy we got all that time to get to know each other together, and they were all so supportive."

(Robie Flores, BGDM 2022-2023 Sustainable Artist Fellow)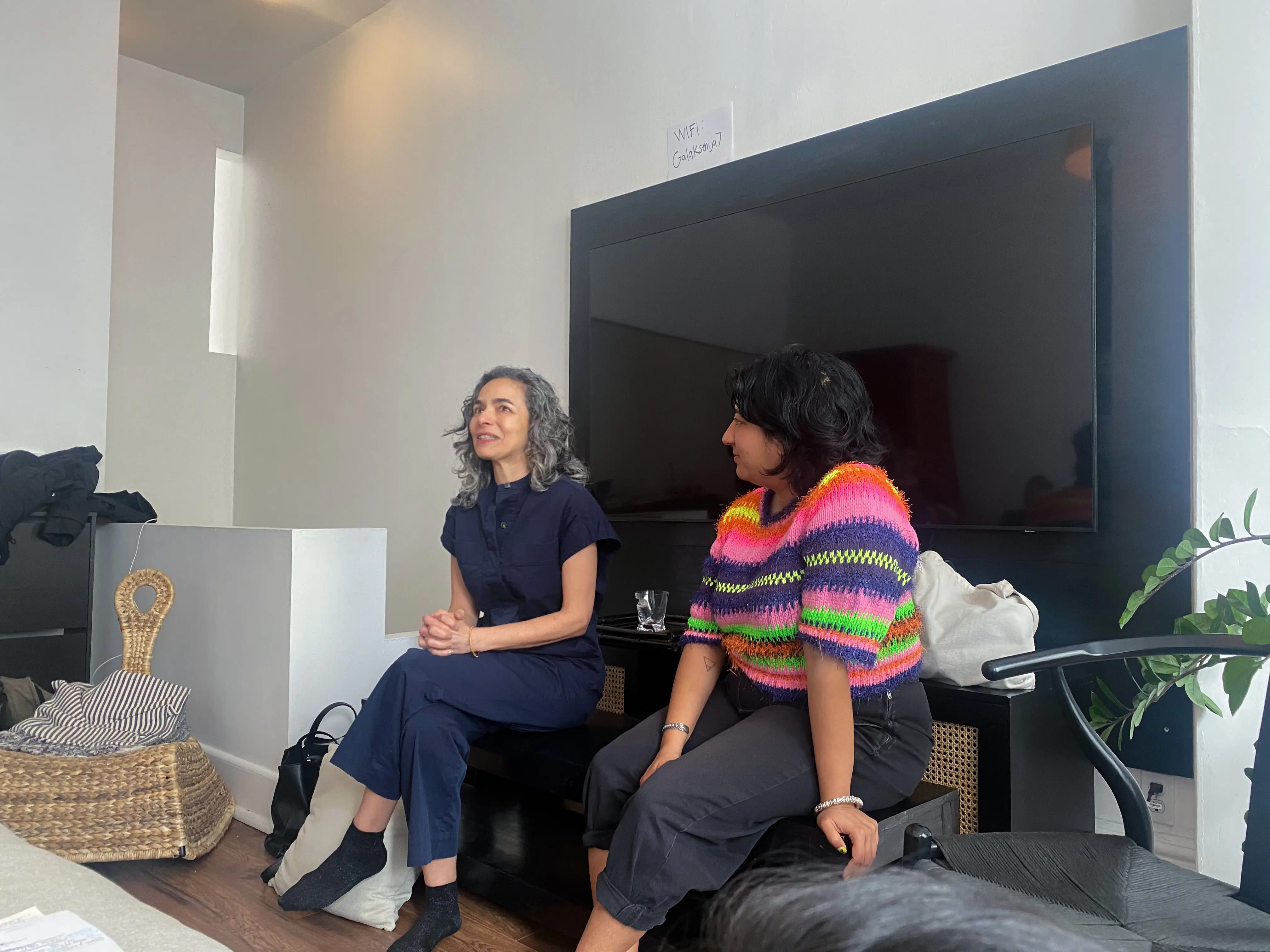 In addition to the Fellows delegation, we wanted to make space for all of our members on the ground to gather together. On a cozy, rainy afternoon we hosted a cocktail hour meetup at the Belfast Public Love House, and were thrilled to celebrate with over 40 attending members as we caught up with old friends and made new ones. Part of the beauty of film festival gatherings is the way they allow us to cross-pollinate with a range of folks who are united by their love of filmmaking.
Being able to find another commonality in our shared experiences as BIPOC women and nonbinary folk is sometimes the needed respite in a marathon of networking and pitch meetings. Looking into the back corner of Belfast House and seeing so many Black and brown faces sharing, connecting, and finding a moment for fun and rest is the heart of BGDM's work.